Clematis 'Ville de Lyon'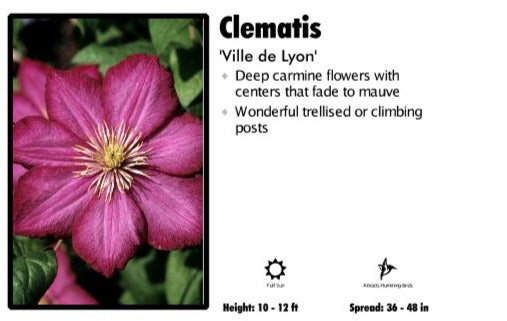 These varieties bloom first on new growth beginning in midsummer, and then again on new shoots in early fall. The second round will likely produce smaller flowers than the first and flowers that were double the first time may be single the second time.
Shipping is calculated based on volume and distance through either UPS or USPS. For any questions please email Pandysgardencenter@gmail.com.