Veronica 'Dark Blue Moody' Speedwell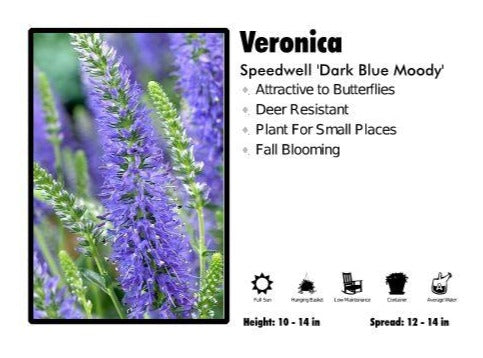 Feathery, purple-blue spikes bring reliable, season-long color to the summer garden. Cut back spent blooms to encourage more buds. Often covered in pollinators, Veronica is architecturally gorgeous as it blows and bends in a gentle breeze. Compact in size, Moody Blues Dark Blue creates the perfect border for roses, ornamental grasses, tickseed and other drought-tolerant plants. Deer resistant and perfect for containers.
Shipping is calculated based on volume and distance through either UPS or USPS. For any questions please email Pandysgardencenter@gmail.com.