Wild Delight Woodpecker Bird Food (5lb Bag)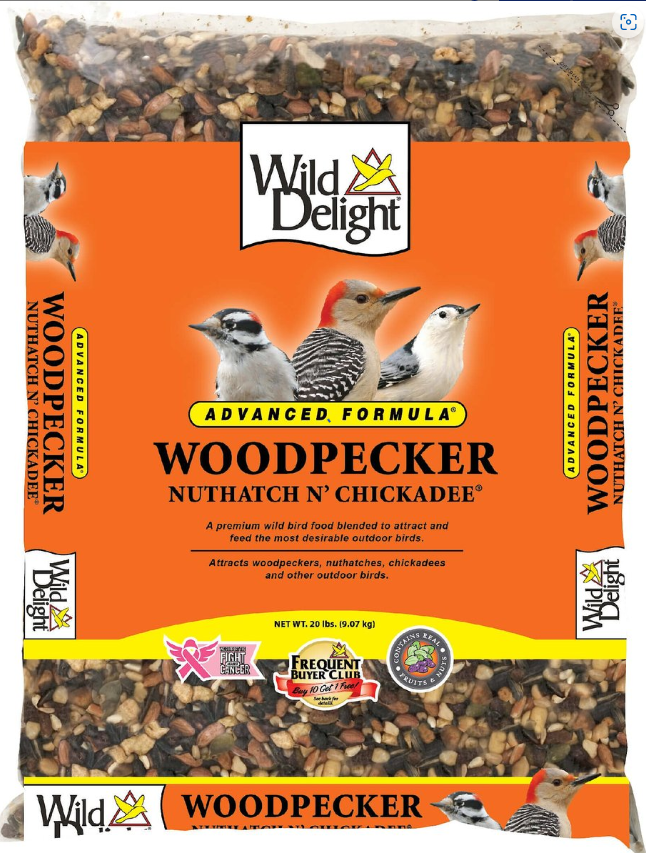 A premium wild bird food blended to attract and feed the most desirable outdoor pets. Primary species include Woodpeckers (such as Downy, Pileated, Red-Headed and others), Wild Parrots, Parakeets, Nuthatches, Chickadees, Jays and other outdoor pets. Ingredients: sunflower kernels, peanuts, pistachios, safflower seed, sunflower seed, dried cranberries, dried apples, hulled pumpkin seed, dried juniper berries, dried raisins, dried papaya, vitamins, minerals, electrolytes, Amino Acids. No fillers. No chemical preservatives.
Size: 5 lb. bag
Shipping is calculated based on volume and distance through either UPS or USPS. For any questions please email Pandysgardencenter@gmail.com.