Dried Mealworms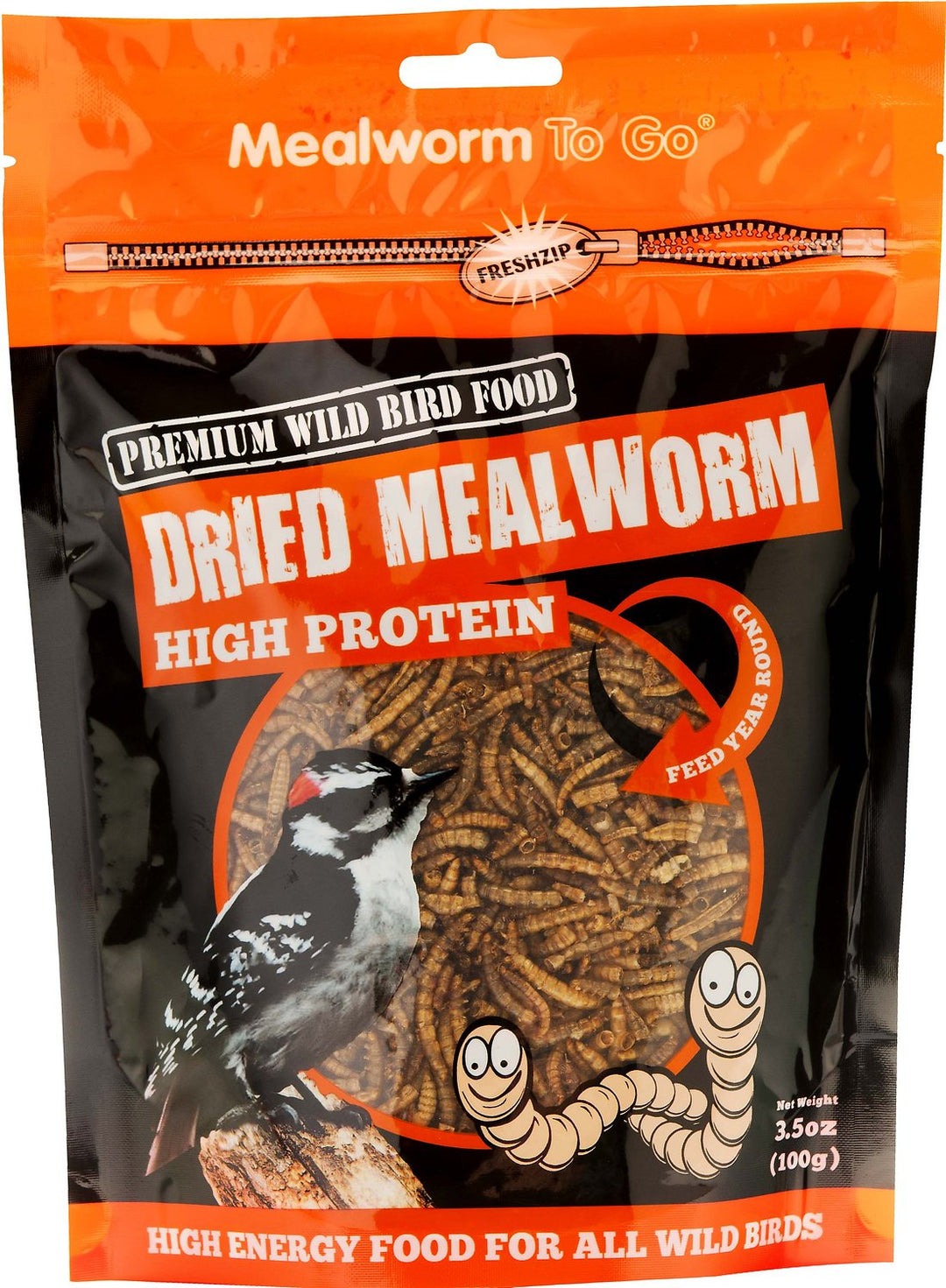 Early birds and late risers, too, will love finding Unipet Dried Mealworm Wild Bird Food in their feeder. These nutritious dried mealworms are great for attracting a wide variety of songbirds to your feeder and provide a high energy protein and fat boost for birds in all seasons. Mix them with seed or suet for a tasty meal or serve them on their own as a snack. They're freeze dried so they can't crawl away like live worms and come in a convenient resealable package that keeps them fresh for months!
Key Benefits
Attracts a variety of insect-feeding wild birds to your feeder.
Provides a great energy source for birds rearing young in spring and during the lean months of winter.
Less maintenance than live mealworms and 100% less crawly!
Mix with seed for a well-balanced meal.
Resealable package keeps them fresh and dry.
Shipping is calculated based on volume and distance through either UPS or USPS. For any questions please email Pandysgardencenter@gmail.com.