Go-Die Gopher Bait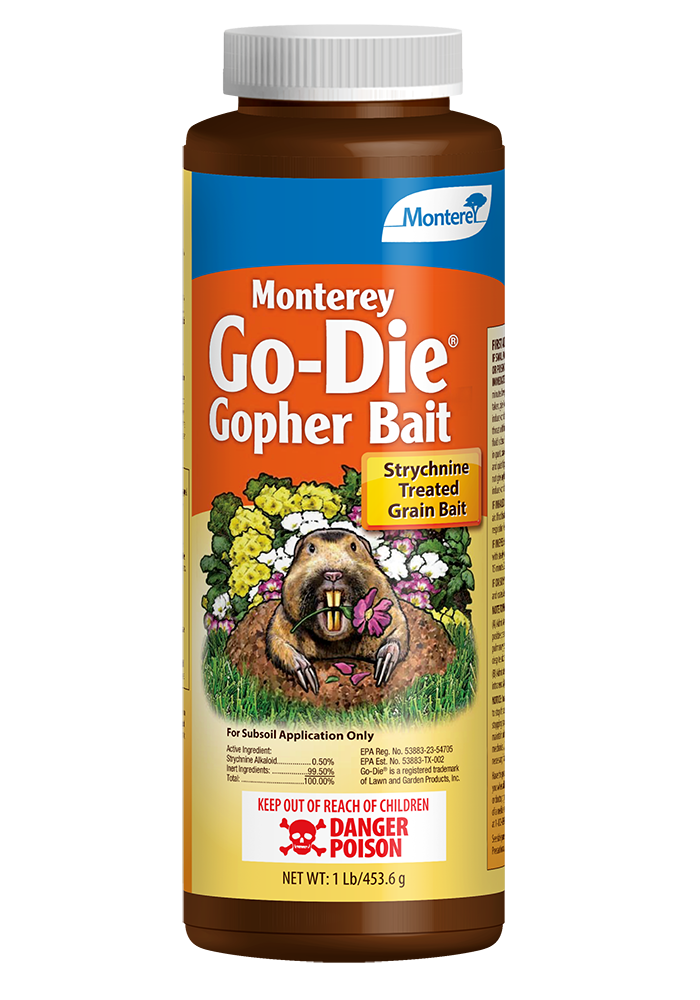 Especially effective because there is no "bait shyness."
IMPORTANT:
For below ground use only.
Read complete directions before use.
Not for use in vegetable gardens.
Not for sale in NV.
Restricted Use Pesticide in the state of CA and WA. (This product can only be purchased and applied by a CA or WA certified applicator.)
Shipping is calculated based on volume and distance through either UPS or USPS. For any questions please email Pandysgardencenter@gmail.com.