Grass - Shenandoah Red Switch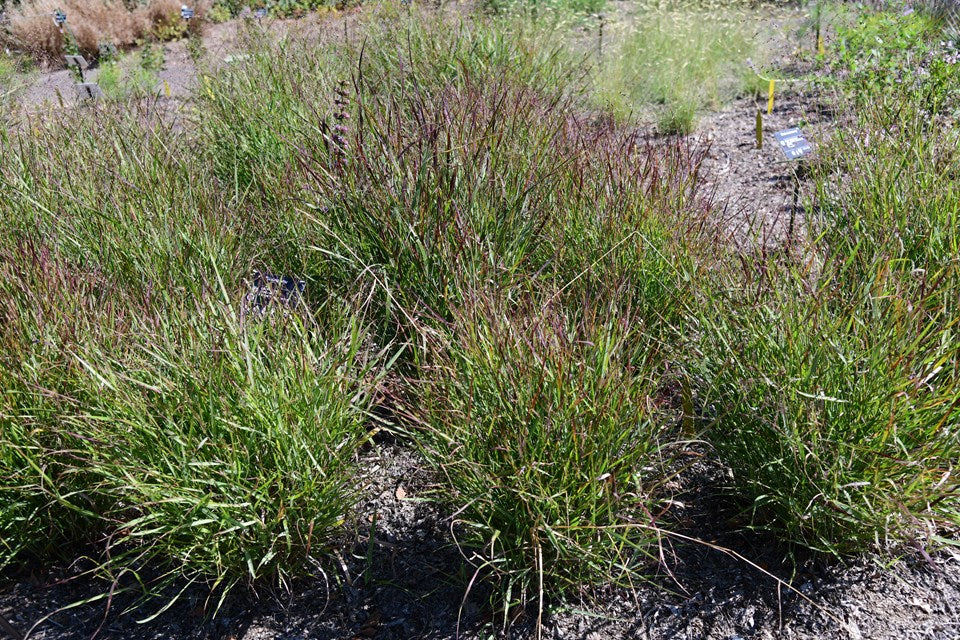 Grass - Shenandoah Red Switch
Nursery Stock is Unable to be Shipped Due to Agriculture Laws. Local Delivery is available, Please "Chat" Us for rates. Nursery Stock is available for pickup. Balled and Burlapped plants may need to be dug and treated to avoid transplant shock so pickup may not be available immediately. Our inventory is not perfect, if out of stock and searching for a specific size please "Chat" Us :) We will contact you with substitutions if we are out of stock.
---
Easily grown in average, medium to wet soils in full sun to part shade. Tolerates a wide range of soils, including dry ones, but prefers moist, sandy or clay soils. Tolerates occasional flooding. May flop in overly rich soils. Generally performs best in full sun. Will grow in part shade, but begins to lose its form in too much shade, growing more openly and possibly falling over. Grows primarily in clumps, but will slowly spread by slightly creeping rhizomes. Cut back clumps to the ground in late winter to early spring. Plants may self-seed in optimum growing conditions but cultivars may not come true from seed.
Panicum virgatum, commonly called switch grass, is a Missouri native ornamental grass which was an important component of the tallgrass prairie which once covered large areas of the State. It occurs in both wet and dry soils in prairies and open woods, gravel bars and stream banks and along railroad tracks throughout most of the State. Switch grass is generally noted for its stiff, columnar form, and typically retains its vertical shape throughout the growing season. It is a clump-forming, warm season grass which typically grows to 3' tall. When in flower, flower panicles may bring total plant height to 6'. Features medium green leaves which turn yellow (sometimes with orange tints) in autumn, fading to tan-beige in winter. Foliage clump is topped in mid-summer by finely-textured, pink-tinged, branched flower panicles which hover over the foliage like an airy cloud. Panicles turn beige as the seeds mature in fall with the seed plumes persisting well into winter. Seeds are a food source for birds in winter.

Regular price
$29.99
$29.99
Low stock - 4 items left

Inventory on the way