Dynamite Cactus and Succulent Food 1lb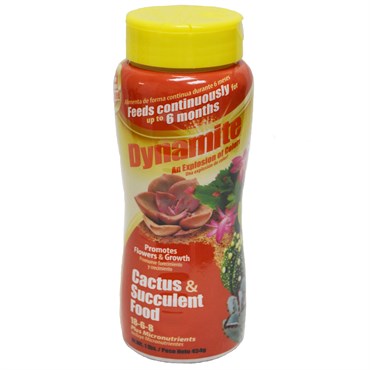 Dynamite® Cactus & Succulent Food 18-6-8
1lb
Promotes flowers and growth. Feeds continuously for up to six months. Providing and explosion of color. Contains micronutrients.
Specially formulated to feed all succulents and cacti. Contains not only NPK, but a full range of micronutrients to help your cacti & succulents thrive. Feeds continuously for up to 6 months. For use on all cacti and succulents. Use with in-ground and container plantings.
Size: 1 lb.
Shipping is calculated based on volume and distance through either UPS or USPS. For any questions please email Pandysgardencenter@gmail.com.