Hi-Yield Iron plus Soil Acidifier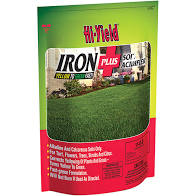 VPG Hi-Yield; 4 LB; 11-0-0; Iron Plus Soil Acidifier; Nitrogen; Sulfur & Iron; Contains A Pelletized Material That Will Turn Yellow Plants & Grasses Green Fast; Will Not Burn When Used As Directed.
Shipping is calculated based on volume and distance through either UPS or USPS. For any questions please email Pandysgardencenter@gmail.com.