HuMic Granular Humic Acid (4 lb.)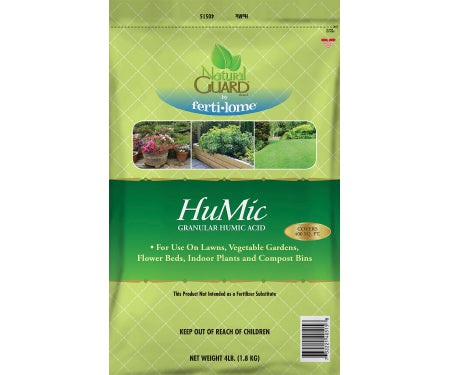 HuMic Granular Humic Acid soil amendment is for vegetable gardens, flowerbeds, indoor plants and compost bins. A highly concentrated soil conditioner that is derived from remains of decomposed organic plant materials. Humic acids enhance nutrient uptake and stimulate soil microbial life. Humic Acid encourages root development. Humic Acid 35%.
Shipping is calculated based on volume and distance through either UPS or USPS. For any questions please email Pandysgardencenter@gmail.com.