Japanese Beetle Killer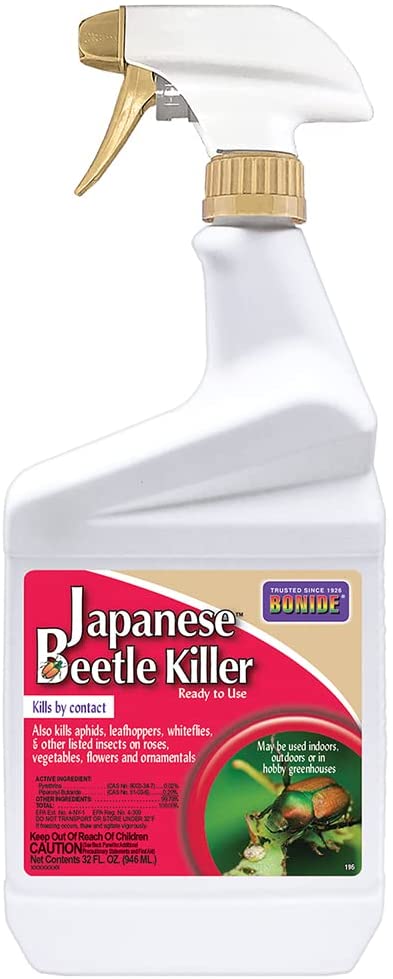 Ready to use 32 fl. oz. spray bottle. 

BUG KILLER - This spray controls Japanese Beetles, aphids, flea beetles, leafhoppers, caterpillars, stink bugs, moths, Colorado potato beetles, webworms, & more.

FOLIAGE PROTECTOR - Our pest control is great for use on vegetables, flowers, ornamentals, trees & shrubs.

INDOOR & OUTDOOR USE - Japanese Beetle Killer is intended for residential use indoors, outdoors, or in greenhouses.

RESIDENTIAL USE - Designed for use on plants intended for aesthetic purposes or climatic modification & being grown in interior plantscapes, ornamental gardens, or lawn & grounds.

READY TO USE - This product is conveniently ready to use when it arrives. The spray nozzle makes this product easy to deploy.
Shipping is calculated based on volume and distance through either UPS or USPS. For any questions please email Pandysgardencenter@gmail.com.