Mantra Meditation Fountain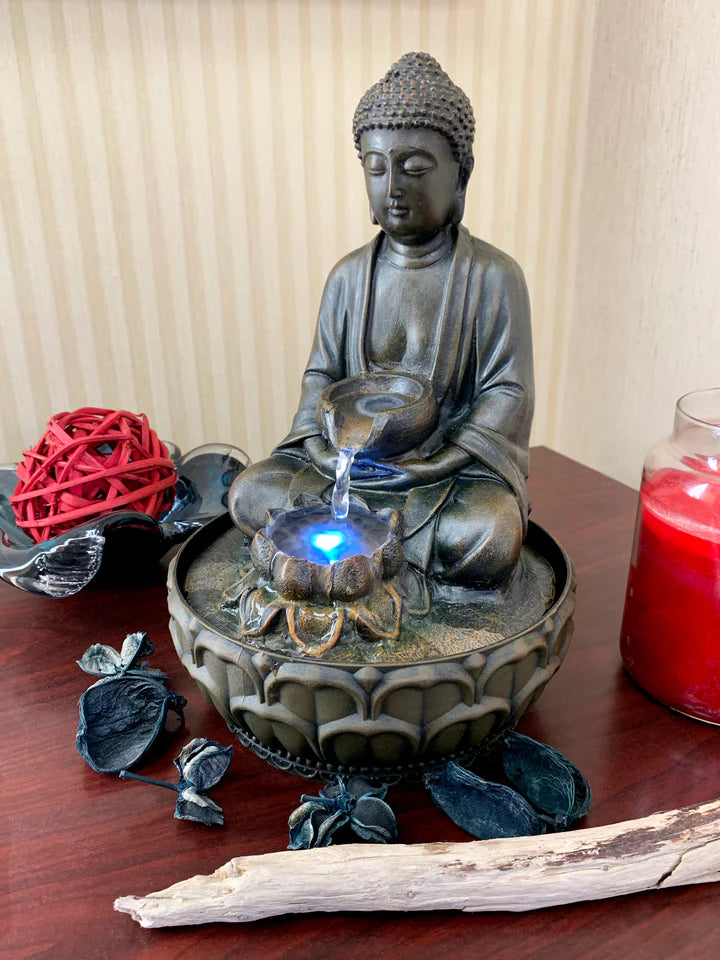 The Mantra Meditation Fountain is a stylish piece of decor that fits on any tabletop, kitchen counter, living room table, bathroom sink, shelf, vanity or office desk while bringing a calm, Zen-like feel to any room in the house or work space. Turn on the Mantra before bedtime and drift off to sleep as you listen to the sound of peaceful running water with its soft glow as a night light. You can even use it while you're meditating, practicing yoga or at the office to center yourself while at work.
Pickup Only.

Shipping is calculated based on volume and distance through either UPS or USPS. For any questions please email Pandysgardencenter@gmail.com.