Hummingbird Elixir Feeder (13 oz.)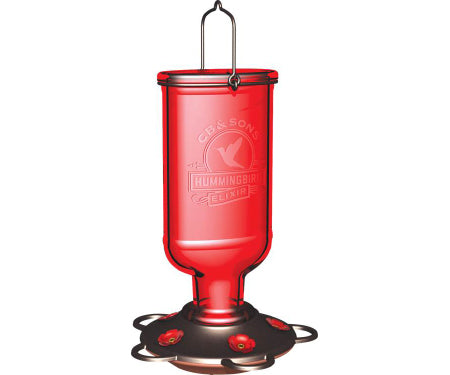 The More Birds Elixir Hummingbird Feeder features a red antique glass medicine bottle with a burnt penny finish. Wide mouth design offers easy-fill to reduce or eliminate spillage. 5 durable metal Hummingbird perches. Beautiful red flowers are integrated into the basin to attract more birds. 13 oz. capacity. 9.25" H x 6.25" W x 6.25" D.
Capacity: 13 oz.
Color: Red glass/Bronze metal base
Shipping is calculated based on volume and distance through either UPS or USPS. For any questions please email Pandysgardencenter@gmail.com.