Oneness 1 Quart 5-9-4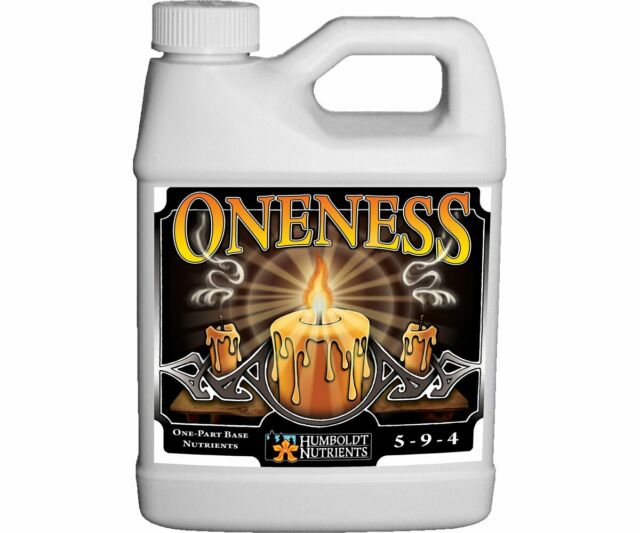 Humboldt Nutrients has created the first naturally chelated one-part formula base nutrient on the market. And Oneness is 100% bio-degradable!
Oneness is a unique blend of plant-based amino and organic acid chelates, concentrated in a solution with complex carbohydrates, macro and micro-nutrients, metals and trace elements which are naturally found in healthy soil and vegetation.
Formulated with over 30 proprietary natural chelates, Oneness insures your fruits, vegetables, and herbs will receive adequate nutrition during both the vegetative and flowering stages!
Oneness works great in re-circulating hydroponics systems, aeroponics, fogponics, deep water culture and soil based gardens. Also works well as a foliar spray!
Derived from Ammonium nitrate, Ammonium phosphate, Potassium phosphate, Ferrous sulfate (iron), Potassium nitrate, Magnesium sulfate, Boric Acid, Copper sulfate, Ferrous sulfate, Manganese sulfate and Zinc sulfate.

Note: There is no need to add "pH Up" solutions with Oneness. When Oneness is initially added to water it displays a very low pH. After 24 hours, the Oneness solution will buffer itself up to a more desirable pH range, between 5.5 and 7.0.
Shipping is calculated based on volume and distance through either UPS or USPS. For any questions please email Pandysgardencenter@gmail.com.