Picnic Table Bird Feeder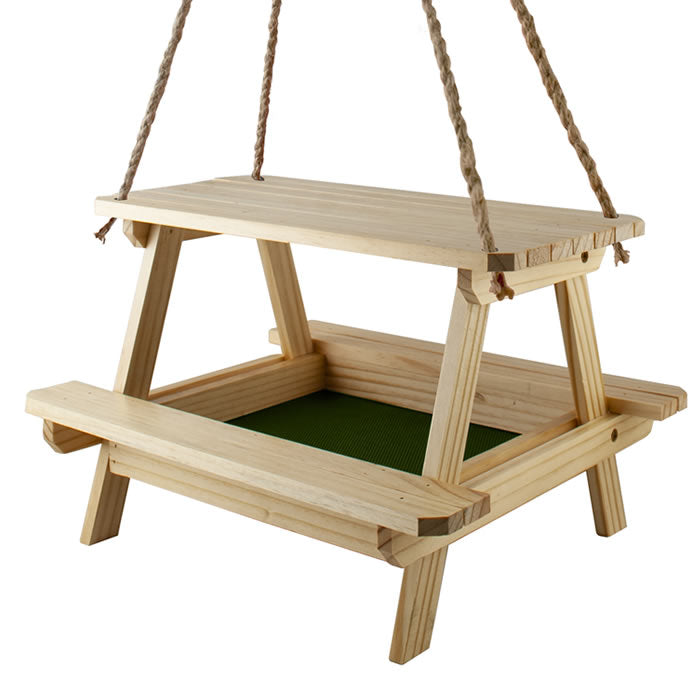 Watch birds sit at the table for a snack

Take a closer look, this picnic table is also a platform feeder. Watch birds perch on the benches and feed on 1-1/2 lbs. of mixed seed. This picnic table design is extra tall, so it's easy to add more seed for your birds. Part of the Lake & Cabin collection, this wooden platform feeder has forest green accents and a jute hanger. Looks great in your yard. Mesh screen flooring provides drainage and removes for easy cleaning. Made from clear-coated cedar, which resists insects, decay and weather so your bird feeder lasts longer. 13 x 11 x 8-1/4 inches tall.


Picnic Table Platform Feeder, 1-1/2 lb. capacity
Attract more birds with your own platform feeder
Table top shelters your seed from the weather
Easy to fill with extra tall picnic table design
Shipping is calculated based on volume and distance through either UPS or USPS. For any questions please email Pandysgardencenter@gmail.com.