Shelly Tabletop Fountain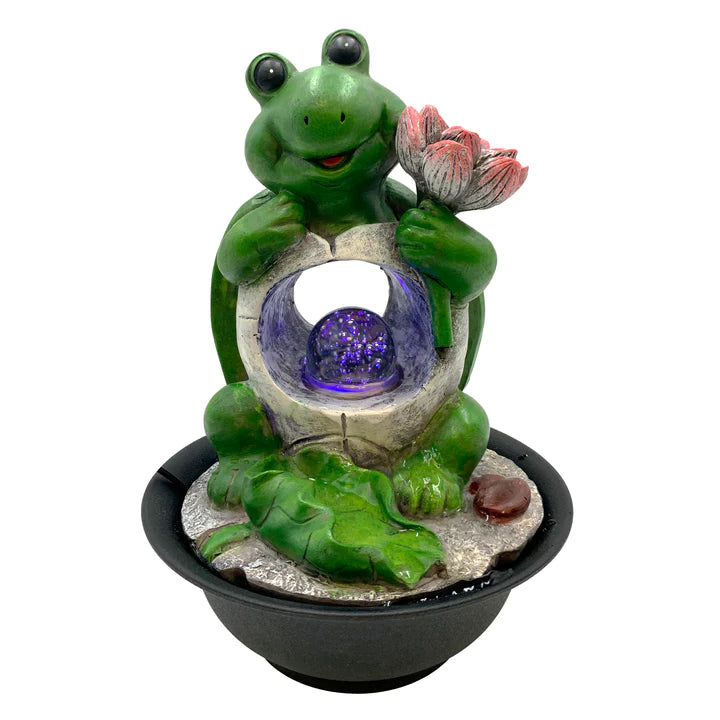 The Shelly Tabletop Fountain is a stylish piece of decor that fits on any tabletop, shelf, vanity or desk while bringing a calm, relaxing feel to any room in the house or work space. Teachers can use Shelly in the classroom to help create a calm, learning environment while parents can carefully situate Shelly in the nursery before bedtime and watch as your precious child drifts off to sleep listening to the sound of peaceful running water with its soft glow as a night light.
Shelly also features a rotating 360º glass orb that is moved by the water flow. Just place the glass orb on top of the fountain base and watch as it rotates while it illuminates the multicolor LED light from underneath the water.
Pickup Only.
Shipping is calculated based on volume and distance through either UPS or USPS. For any questions please email Pandysgardencenter@gmail.com.