Sienna Wall Decor - Hummingbird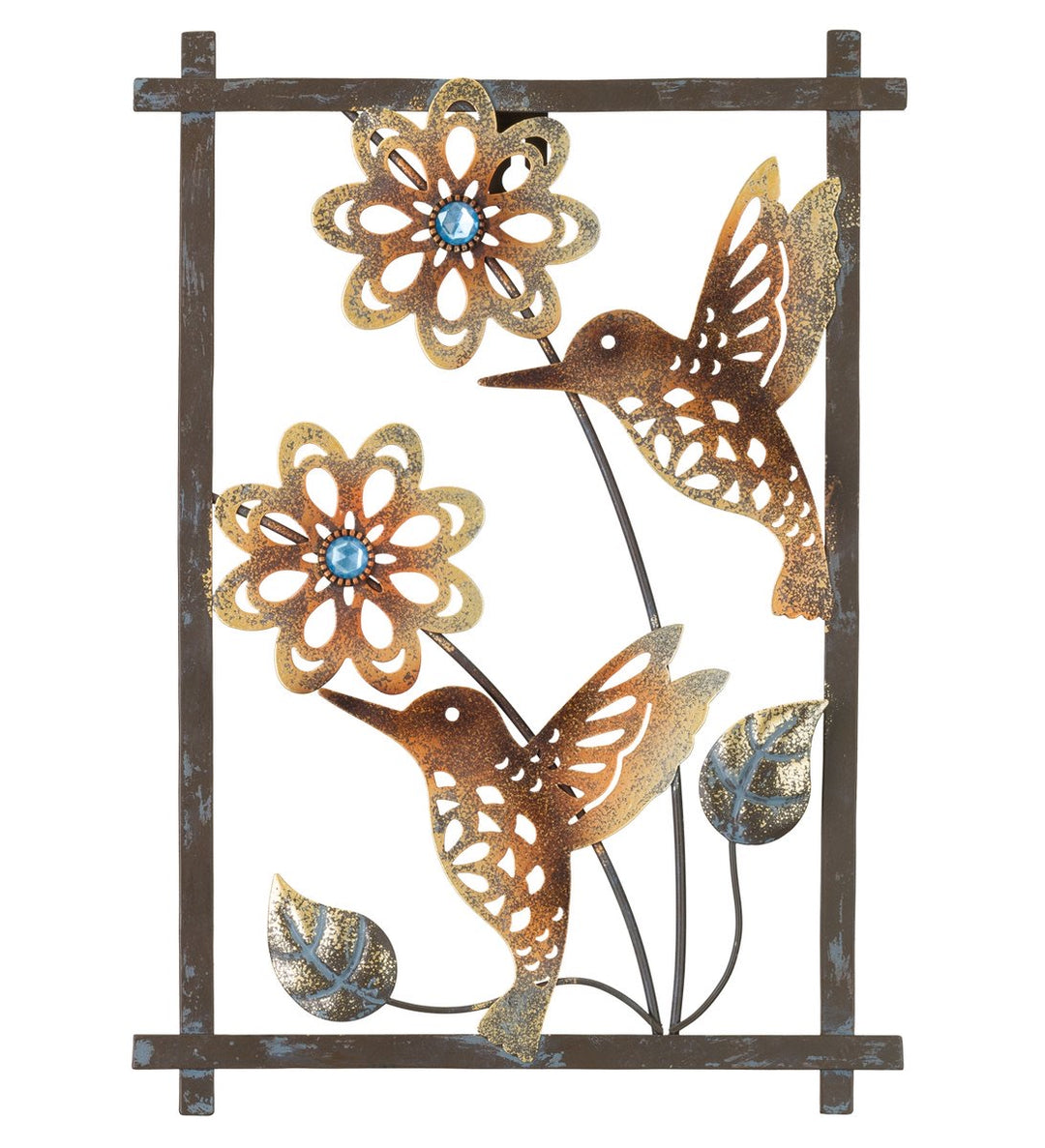 This Sienna Hummingbird Wall decor piece features a variety of rustic metal finishes along with acrylic jewel accents. Perfect for indoor/outdoor use.
Size: 8.5" x .25" x 11.75"
Material: Metal
Shipping is calculated based on volume and distance through either UPS or USPS. For any questions please email Pandysgardencenter@gmail.com.