Triclopyr Ester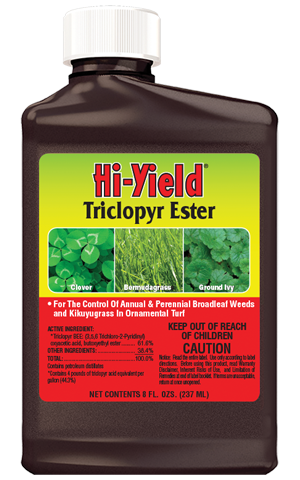 For The Control Of Annual & Perennial Broadleaf Weeds and Kikuyugrass In Ornamental Turf.
Controls actively growing annual and perennial broadleaf weeds listed on the label including Wild Violet, Oxalis and Field Bindweed plus Bermudagrass (suppression) in Perennial Bluegrass, Perennial Ryegrass and Tall Fescue Ornamental Turf including Turfgrass in Sod Farms and Golf Courses.
Formulation: Triclopyr Ester 61.6%
Works better with Hy Yield Herbicide Enhancer
Shipping is calculated based on volume and distance through either UPS or USPS. For any questions please email Pandysgardencenter@gmail.com.