Veronica 'Long First Match' Speedwell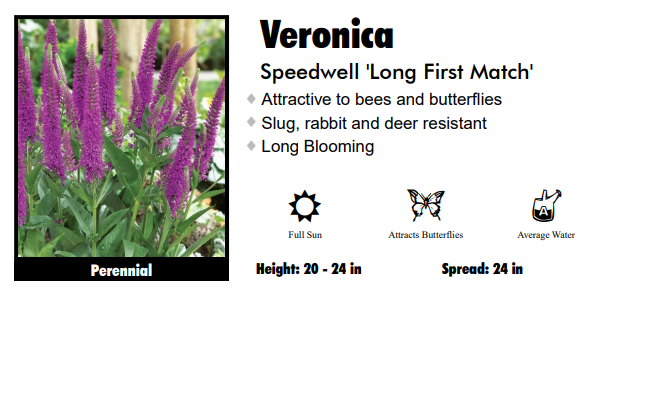 Upright, long lasting dark pink flower spikes are carried from early to late summer, above a compact mound of bright green foliage.  Height and spread 40cm.  Full sun/partial shade.  
Shipping is calculated based on volume and distance through either UPS or USPS. For any questions please email Pandysgardencenter@gmail.com.