Wild Delight Advanced Special Finch Food 5lbs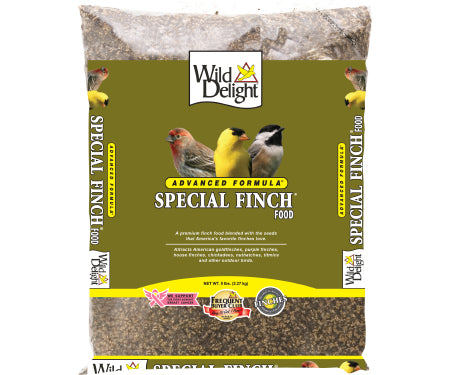 A premium Finch food blended with the seeds that America's favorite Finches love. Primary species include American Goldfinches, Purple Finches, House Finches, Chickadees, Nuthatches, Titmice, Exotic Parakeets and other outdoor pets. Ingredients: sunflower kernels, Niger seed (Guizotia Abyssinica), vitamins, minerals, electrolytes, Amino Acids. No fillers. No chemical preservatives.
Size: 5 lb. bag
Shipping is calculated based on volume and distance through either UPS or USPS. For any questions please email Pandysgardencenter@gmail.com.