Coreopsis "Curry Up" Ticksweed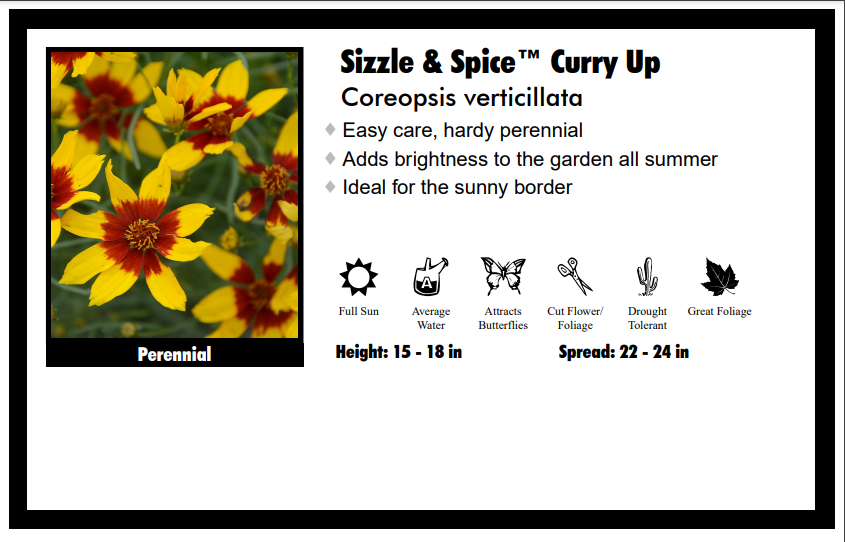 Bold and vibrant, the bright yellow flowers with deep red/orange centers dazzle even from a distance. Compact, rounded habit is covered in flowers all summer.
Coreopsis Curry Up from the Sizzle & Spice™ Series, features bright colors that capture your attention even from a distance. The dainty, finely-cut foliage of Thread-Leaf Tickseed adds texture and an interesting contrast to surrounding perennials. Coreopsis spread slowly but surely and can be used in a naturalized planting on a sunny bank or in the traditional border. 
Shipping is calculated based on volume and distance through either UPS or USPS. For any questions please email Pandysgardencenter@gmail.com.