Coreopsis 'MoonSwirl' Tickseed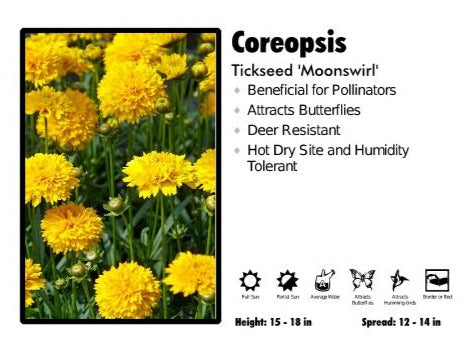 That's Amore! When our Moonswirl hits your eye like a big pizza pie… The fluffy layers of deep golden-yellow petals resemble a marigold. Semi-double luminous orbs live up to its grandiflora parentage meaning large flowered. A stunning cut flower!
Coreopsis Moonswirl provides a long season of glowing low-maintenance color to offer a spectacular show in any sunny border
Shipping is calculated based on volume and distance through either UPS or USPS. For any questions please email Pandysgardencenter@gmail.com.