Lychnis "Arkwright Vesuvius" Rose Campion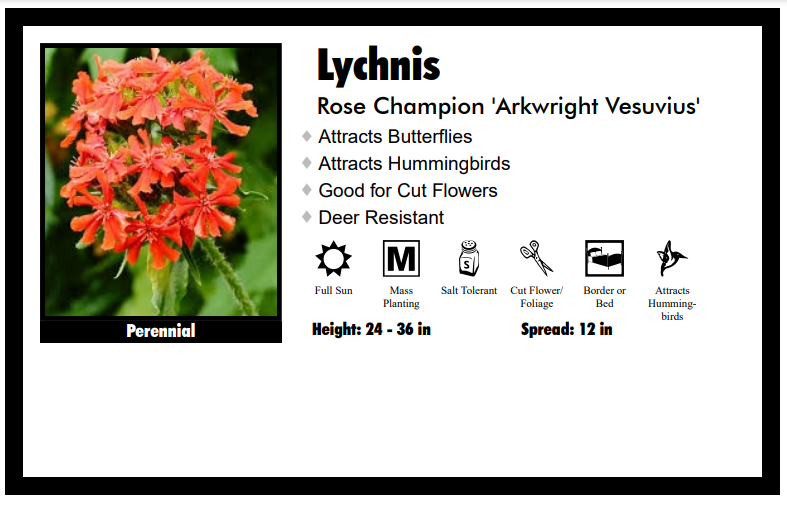 The flowers are a brilliant orange-red – like molten lava flowing from the volcano, Mt. Vesuvius. They are simple, with 5 deeply notched petals, but they are quite showy because they occur in heads (cymes) held well above the foliage, which maximizes their effect.
Shipping is calculated based on volume and distance through either UPS or USPS. For any questions please email Pandysgardencenter@gmail.com.