Mason Bee Shelter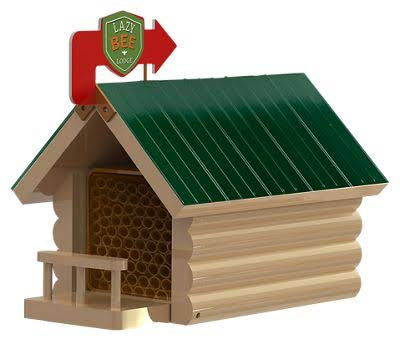 Attract pollinators to your garden with the Lake and Cabin Mason Bee Shelter. The rustic lodge-style design adds a touch of the outdoor lifestyle that is sure to fit right in with your flowering plants. Plus, it provides mason bees with much-needed shelter. Sturdy screwed-together construction ensures seasons of reliable use. Mount to a post or wall near a source of mud for best results.
Lodge-style mason bee house
Adds rustic style to your garden or flowerbed
Provides shelter for mason bees
Sturdy screwed-together construction
Shipping is calculated based on volume and distance through either UPS or USPS. For any questions please email Pandysgardencenter@gmail.com.